BE A ROCK STAR OF TRANSFORMATION
Harness the 5 Elements of Transformation for a Fulfilled Life
Limited Time Offer:
GET THE 1st LEVEL (7 MISSIONS) FOR FREE!
I just know you're going to get so much value out of this program, I'd love for you to try the entire first level absolutely free! If you're not seeing any results in that time, simply cancel and you won't be charged anything. No questions asked.
$197.00
(one-time payment)
100% Money Back Guarantee
Have you tried to make a change in specific areas of your life, but your approach didn't produce results you were looking for?
Do you feel like you are spinning your wheels and getting overwhelmed with trying to force change?
Do you feel alone and discouraged to push through?​
Be a Rock Star of Transformation is a 7-Level quest with 37 missions (modules) that guide you through the 5 Elements of Transformation.
You don't have to wait for a turning point. Start living the life you are created for, now!
THIS IS THE ONE QUEST THAT WILL HELP YOU PURSUE AND SUCCESSFULLY COMPLETE ALL OTHER QUESTS IN YOUR LIFE.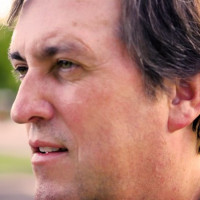 Vince Isner
It moved my professional career ahead!
"This is a great transformational course that helped me shift my perspective and move my professional career ahead."
You'll learn the five steps that are a part of every transformation. By becoming aware of these five steps, you will be able to use them in making big changes, such as:
Changing careers

Starting new projects

Sticking to a diet
Developing healthy habits
Getting out of negative cycles of throughts and behaviors, and

Living the life you LOVE each moment
You will learn how to quickly adapt the first three of the five steps into a daily practice. This will help you stay on target when creating a change and working toward your goal.
THE BEST PART: THIS QUEST IS NOT GOING TO BE AT ALL BURDENSOME TO YOU. IT WILL UTILIZE WHAT YOU ALREADY KNOW AND DO.
It also uses MUSIC to help you engage with your Quest on an emotional and spiritual level.
This Quest (and this practice) can also help you handle any unwanted change in your life - such as illness, loss of a relationship, or financial struggle.
Let's begin!​
Limited Time Offer:
GET THE 1st LEVEL (7 MISSIONS) FOR FREE!
If you're not seeing any results within a week, simply cancel and you won't be charged anything. No questions asked.
$197.00
(one-time payment)
100% Money Back Guarantee
Click the button above to register. You'll be prompted to create an account and process payment. After that, you'll have instant access to the Quest! You can get started right away or whenever works best for you.
ABOUT YOUR QUEST MENTOR
Tatiana 'Tajci' Cameron is an award-winning music artist, inspirational speaker and
transformational life coach, who helps people create a meaningful change in their lives.
Using the elements she teaches in this Quest, Tatiana has transformed her own life several
times – becoming a teenage pop superstar, then redefining success and venturing on a
spiritual journey that eventually brought her to launch the TV show "Waking Up Revolution,"
which provides a coaching and resource platform for personal and career transformation.
Tajci relied on Five Steps to Transformation to help her through her marriage crisis,
bouts of depression and anxiety, and, most recently, through her husband's battle
with cancer.
Tatiana lives in Nashville, Tennessee, with her three sons. She tours the country with her
music and speaking engagements. In between her travels, she mentors at a women's state
prison and volunteers for organizations that fight against human trafficking.
FREQUENTLY

ASKED QUESTIONS
I'm really busy. How much of my time will I need to dedicate to this?
I've tried so many things in the past and nothing's created lasting change. Why would this Quest allow me to create real transformation in my life?
Do I get personalized coaching from you?
What are Levels and Missions?
What is the difference between the one-time payment and a monthly subscription?
What if I sign up for the free 1st Level but decide not to continue on?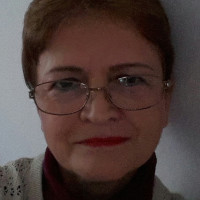 Ruza Maidlin
The music added an extra value!
"This course is full of life's truths and valuable tips on mindful breathing, connecting with the Divine, importance of gratitude and positive energy - all (things) that can truly help us make a shift toward living with more joy and abundance. I loved how the music made the course complete."
WHAT YOU GET
Life-time access to the full program *
7-Stage quest with 37 missions (modules)*
10 Printable Worksheets *
7 Song Downloads *
An online platform as well as an iOS and Android app
Ongoing coaching and accountability from a team of mentors
Monthly live calls with Tatiana 'Tajci' Cameron
Access to a community of others going through the Quest with you
* This applies to those who pay in full ($197). Those on the monthly plan will receive the same content for as long as they are paying the monthly subscription price of $37.
MORE ABOUT THE 7 STAGES OF THIS QUEST
INTRODUCTION: REDISCOVER YOUR DREAM
Set your intention for this Quest, meet your mentor and, if you wish, introduce yourself to the other questors. (It's always great to meet others on their journey.)
STEP 1: CONNECT INTO YOUR POWER SOURCE
Identify the best was to connect and explore the obstacles that need to be removed for the best connection.
STEP 2: MAKE YOUR WORLD SHIFT
Learn how small external shifts can bring a significant change in our lives. Uncover habits and external situations that might have you stuck.
Explore the most important element of transformation and learn some simple tools to get your mindset aligned with your desired outcome.
STEP 4: BUILDING YOUR DREAM
Enjoy the coaching support and learn some great tips as you put your transformational tools into practice.
Understand why and how giving back (or paying forward) elevates you to an expanded level and helps you achieve our goals.
We'll take an assessment of your progress and celebrate your new life.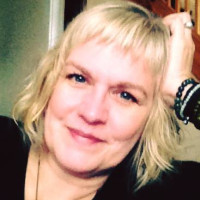 Stephanie Cornett
Great, great practice!
"If you are feeling stuck or have a new challenge in your life...like an illness or job change, it takes a daily practice to help you get unstuck and get going and more importantly STAY going! Tajci's course really is a Quest into the new you...every day. If you want sustainable and long lasting transformation, this course is just what you need!"
Limited Time Offer:
GET THE 1st LEVEL (7 MISSIONS) FOR FREE!
$197.00
(one-time payment)
100% Money Back Guarantee