This Special Christmas Episode of "Waking UP in America" is packed with amazing guests, gift ideas, beautiful music and featuring an awesome Country music singer and actor Waylon Payne
This Special Christmas Episode of "Waking UP in America" is packed with amazing guests, gift ideas, beautiful music and featuring an awesome Country music singer and actor Waylon Payne! SPONSORED by Grgich Hills and Ilirija Resorts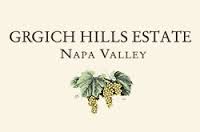 FEATURING:
WAYLON PAYNE, country singer and actor, KRYS MIDGETT, founder "Give a Little Nashville", BRETT SWAYN, founder "The Cookery", KEISHA OLDS, founder "Spoilt Magazine", MICHAEL ALVEY trio, BRIAN HANSON on piano
FILMED at SEALE KEYWORKS, Franklin TN
Sound engineered by BRYAN LENNOX
SET DESIGN by Angela DeYoung
Waking UP For Christmas
This year, I've been exploring turning points that shift us into living with joy and purpose, and then bring goodness and love into our world.
Isn't that what Christmas is about?
It's a pretty big turning point in the history of the world that shifted us (or at least intended to shift us) into light, love and peace. The Gregorian calendar – one that has been used as an unofficial global standard for a while now – has always been centered around that turning point.
Every year as Christmas comes around, we collectively try to bring more of that light, love and peace into our world. We decorate our surroundings in ways that visually represent this 'special' time, we make delicious food that gathers us all together and nourishes our bodies, we create art and music that tell stories of the faith and miracles that accompanied the First Christmas, we wait for Santa Claus to deliver his gifts – presents which symbolically represent God's gift to humanity. Presents that hold love and a message: I see you, I care about you, I love you. You matter.
When on Christmas morning children run down the stairway and look under the tree, that is what deep within their hearts they are looking for: a wish come true, a present that's more than just a thing. Wrapped in love, representing to them someone that cares for them. Someone that says: "I love you… I see you… You matter."
This message is what I believe we are all called to do, not only on Christmas but on every day of the year.
So I invited a few guests to share their ways to give, uplift, love and care for our world in this special episode of <em>Waking Up in America</em> filmed in Nashville and filled with great music.
Featured Songs:
"How I Love the Christmas Season" by Tajci
Performed by Tajci
"Move" by Brett Swayn
Performed by Brett Swayn
"O Holy Night"
Performed by Waylon Payne
"Where in the World" by Brian Hanson
Performed by Waylon and Tajci
"Silent Night"
Performed by Tajci
"Sto je Bozic" by Hrvoje Hercek
Performed by Tajci
"What Child is This"
Performed by Michael Alvey Trio
"I Wonder As I Wonder"
Performed by Tajci
"O Tannenbaum"
Performed by Michael Alvey Trio