In this episode, I'm sharing with you an audio story I recorded for Matthew (my husband) for his birthday in 2016. It is a story of accepting one's quest, the role we are given in it and going through it believing that we are not alone – even when the quest is battling Stage 4 cancer.
Waking Up in America – the podcast series is about people, music and stories that can help us heal, love and uplift others.
Matthew Cameron: "I Want to Live Through This"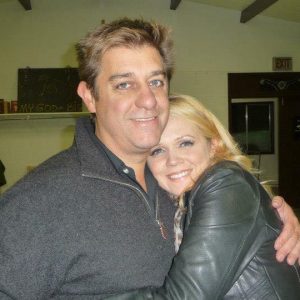 Two days after Valentine's Day of 2017, Matthew was diagnosed with Stage 4 Adenocarcinoma of the Lung. After the initial shock subsided, he said he wanted to live through it. And since then, each day he wakes up 'feeling alive' and ends each day with gratitude saying: "Thank you for a beautiful day!" Even on those days when he was bedridden suffering excruciating pain. His letter announcing his diagnosis and his attitude toward it moved thousands of people to show their support and to consider the precious moments of their own lives.
This episode features the audio story recorded on his birthday and reflects on Matthew's role as Sam and Frodo, referencing one of his all time favorite books "The Lord of the Ring."
Connect with Matthew:
FB: facebook.com/matthew.cameron
GoFundMe Page: gofundme.com/caring-for-the-camerons
Website: stormlightpictures.com/
Waking Up in America is partly supported by donations from Patrons at Patreon.com