Brett Swayn had been homeless, broken 'by his brokenness,' and had himself felt utter desolation. He knows what a miracle feels like. In this episode we talk about how his turning point shifted him from chasing a dream to satisfy the person he thought he was, and into a much more purposeful life of helping others and providing healing in their lives.
Season 3 – EP 1
Read full blog on Huffington Post.
Download as podcast on iTunes
Click here for full transcript.
THIS SHOW IS PARTIALLY FUNDED BY Patrons at Patreon.com/WakingUP. Click on the link to become one and receive special perks.
Filmed at O Gallery in Marathon Village, Nashville
Check out the highlights
03:00 – Brett talks about his growing up in Australia
05:33 – Getting stuck in chasing a dream of a person Brett thought he was
06:54 – the dream collapses
07:34 – becoming a 'monster'
08:18 – '[the Bible] literally reading me as I'm reading it'
09:30 – experiencing 'utter desolation' before the miracle happens
13:34 – arriving to Nashville and becoming homeless
14:56 – 'why do you worry about little things?"
17:33 – talking to Devin, one of the formerly homeless guys from The Cookery
20:34 – One Word Answers
22:32 – Brett sings his song "Move"
Connect with Brett and The Cookery – Where Lives of the Homeless Are Restored
Web: TheCookery.org
FB: TheCookeryNashville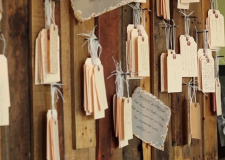 #wakinguprevolution